Mission
The Foundation is organized as a Texas non-profit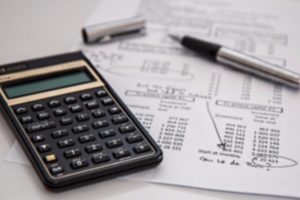 corporation and is qualified as a Section 501(c)(3) tax-exempt organization.  The Foundation's mission is to expand the Kingdom of God through disciplined investing for transformative ministries. It serves as a financial resource for the Episcopal community in support of the Christian mission and ministry of the Episcopal Diocese of Dallas.  For over sixty years, the Foundation has fulfilled its mission through the careful stewardship of long-term investment assets entrusted to it.
Investment Policy
The Foundation's investment objectives are:
– preservation of assets through an investment return sufficient to offset inflation
– enhancement, where possible, of the assets through an investment return sufficient to achieve payout objectives and to preserve the real value of the corpus.
All funds invested with the Foundation are pooled and invested according to a broadly diversified asset allocation model, outlined in the Investment Policy. This diversification provides reasonable assurance that no single security or class of securities will have a disproportionate impact on the total portfolio.
In 2015, the Foundation conducted a comprehensive review of its investment program. At the conclusion it hired Vanguard to assist in updating the asset-allocation policy and manager-selection process. Vanguard provides the Foundation custom advisory services, investment-management expertise, maximum liquidity, and demonstrably low fees.
Investment and Finance Committee
Foundation's Investment and Finance Committee is responsible for developing Investment Policy guidelines and supervising the overall investment portfolio.  The Committee meets quarterly to evaluate managers and to review total fund performance relative to established benchmark indices.  The Committee reports to the Board of Trustees who has final authority with respect to the invested assets of the Foundation.
Independent Audit
An independent public accounting firm audits the Foundation's financial statements annually. Audited financial statements for the most recent past three years are available on this website.  (See Financial Reports) 
Low Fees
As a 501(c)(3) non-profit organization, the Foundation strives to keep administrative expenses low and, with over $40 million in assets under management, we are able to negotiate reduced rates with our investment managers.
To Find Out More
If you would like to find out more about the Foundation's Investment Services or to arrange for a member of the Foundation's Investment Committee to meet with your organization's vestry or finance committee, please call the Foundation office at 214.366.9996