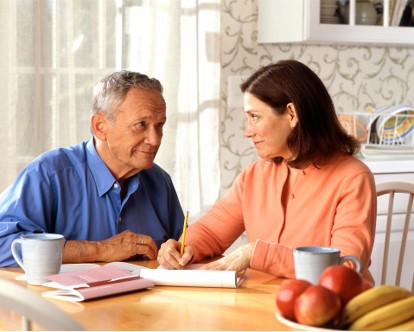 The Episcopal Foundation of Dallas is committed to strengthening our faith communities.  That means we are here for you for the long-term, making sure your parish has the resources it needs for generations to come. We know that creating and managing an endowment is a big job and we are here to assist.
Just getting started?
We know that starting an endowment can be a daunting task.  We have documents and best practice knowledge that can help you get started.
We are local!  Our staff and board members are ready to meet with you, in person, at your convenience.  We understand the particular challenges and opportunities of North Texas communities and can help you determine the best course of action for your organization.  Call the office to set up an appointment at 214-366-9996 to discuss your needs.
"We need to talk to our congregations about death and dying, and about planned giving. To continue to make an impact on the church and on the world after we have died is a witness to our faith."
Rev. Perry Mullins, St. Peter's Episcopal Church, McKinney
Already have an endowment?
We welcome the opportunity to help you grow your endowment through a planned giving program.  Let us tell you about our investment philosophy, services, and resources.  Call the office to set up an appointment at 214 366-9996.
Templates and Timelines
The Foundation has templates for letters, brochures,  and more for use by parishes looking to start a planned giving program.  Contact us today at exec@episcopalfoundationdallas.org to learn more.